20 Best Free Online Games You've Never Heard Of
What do you do when you feel like you've reached the end of the internet and there's just nothing left to see? You kick back, relax, and enjoy some of the totally free online Flash games. Beware: The games in this list are highly addictive, and before you know it, you could find yourself wasting hours as you frantically click your mouse and slam keys to beat them.
Here are our 20 favorite free online games that you've probably never heard of.
1. Pinch Hitter 2


Sandlot baseball at its very best. The concept is simple. Each level has various hitting tasks you have to complete before running out of pitches. The game is 11 levels long, which doesn't sound like a lot, but some of these tasks are much harder than they look. Don't break your mouse on this one!
2. Clear Vision Series


This series of flash games has you as a sniper taking out various stick figure targets. The game has an actual storyline, which is pretty cool. To date, there are 3 Clear Vision free games to choose from, which means plenty of time for you to waste and targets to assassinate.
3. Electricman 2 HS


Can you take out your enemies? They're going to be coming at you from all directions, and you have to kick and punch your way through all of them. There are even slow-motion Matrix-style moves you can do to really make the fighting experience cool.
4. Frat Boy Beer Pong


If you've ever been to college, I don't need to explain Beer Pong to you. In this free flash game, you have to go through different levels playing beer pong with various frat boys. The drunker your character gets, the harder it is to sink your shots.
5. Bowman


In this archery game, you shoot arrows across the screen at your opponent. You can play against another human or against the computer. Get the right angle, and you'll put an arrow right through the stick figure's heart.
6. Bloons


Who doesn't love popping balloons? In this simple game, you go through 50 puzzle levels as you try to pop the required number of balloons without running out of tries.
7. Desktop Tower Defense


Some believe this is the most popular flash game of all times. It's been played tens of millions of times. The goal is to set up your tower defenses in such a way that blocks the creeps from reaching the other side.
8. Blueprint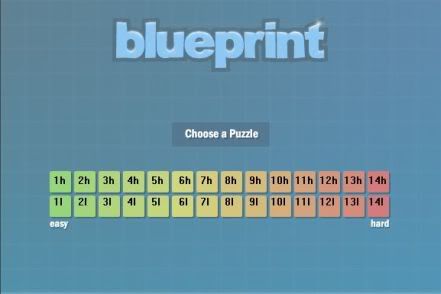 In this game, you drag and drop various objects into position so that when the ball drops it is guided to the target. You only get a certain number of tries to set up your course correctly, so plan accordingly!
9. Sock And Awe


You may remember the time that an angry journalist threw a shoe at former President George W. Bush. Now you can do the same in this silly flash game. To fate, more than 101,000,000 virtual shoes have hit Bush in the face.
10. Line Rider


This just might be my favorite game on the list. Here's how it works: you draw a course for little stick figure character to slide down on with his sled. You can create insane tracks that make the sledder go flying with his life in danger.
11. Sink Ya Drink


Nothing like getting drunk virtually. In this game, drinks will come down the table toward you. When they reach you, you have to hit the right button to knock them back. The further you get into the game, the faster the drinks come at you. Oh, you lush.
12. Realistic Internet Simulator


Anyone who's ever been to some of the internet's seedier websites should be a pro at this. In this game, you have to kill all the pop-up ads that keep coming your way. Annoying? Yes. Addictive? Yes.
13. Helicopter Game


Last as long as you can without hitting anything. Hit something—go boom!
14. Max Dirt Bike


Can you get the biker through without crashing and burning? Good luck!
15. Kill The Dog From Duck Hunt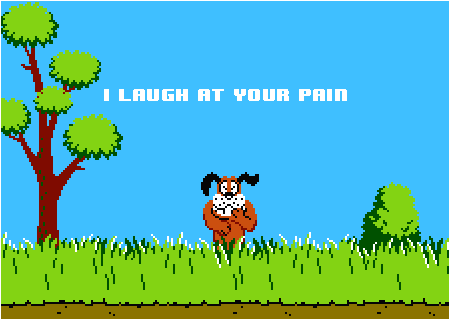 Disclaimer: We love dogs. Don't come after us PETA. This wicked twist on the classic Duck Hunt is too funny not to play.
16. The Last Stand


Kill zombies. Find survivors. Set up protective barriers. The zombie apocalypse is here!
17. Ownage Burst


A side-scrolling shooting game where you work your way through a neighborhood of gun-toting thugs. Don't stop shooting, and make sure to deliver plenty of ownage.
18. Warfare 1917


Lead the army through the trenches in Europe during this World War 1 strategy game.
19. Splash Back


Try to get all the blobs off the screen by strategically bursting the ones around it. You can use combos to burst multiple blobs at once and earn more tries. How many levels can you make it through?
20. Dino Run


Save the dinosaur from extinction by running from falling obstacles!
Which awesome free flash games did we leave off this list? Share your favorites by leaving a comment.
Related articles by Zemanta