30 Star Wars Movie Goofs And Glitches
Star Wars fanboys love picking out the little goofs and glitches George Lucas overlooked when putting the series together. Some would say Episodes I-III are a goof altogether, but that's beside the point.
Check out these 30 mistakes from the Star Wars series. Add your favorites by leaving a comment.
Episode I The Phantom Menace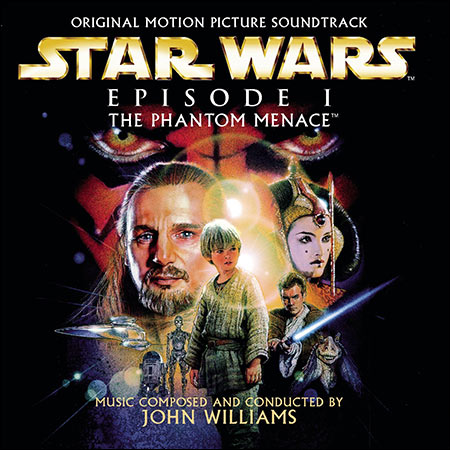 1. Throughout the movie, Obi-Wan Kenobi's braid switches back and forth from the right to the left side of his head. George Lucas said he put it on the wrong side on purpose because he planned on flipping the frames but never did.
2. At the end of the movie, Darth Maul is knocked down. As he's falling, his robe falls over part of the light saber, but it doesn't get burned.
3. When Anakin attaches 3PO's eye, one shot shows the eye in Anakin's left hand, another shows it in his right hand.
4. After Anakin wins the pod race, he yells "Mom, I did it! Yeah!" This is clearly voiced over later because his lips don't match up with the audio.
5. Qui-Gon's comlink (communication device and blood tester) is actually a women's Gillette Sensor razor.
Episode II Attack Of The Clones


6. When Anakin is talking to his mother before she passes away, the sweat on his face keeps changing.
7. Jango Fett's antenna on his helmet switches direction a few times.
8. When Anakin cuts a piece of fruit and floats it over to Padme, a bite appears in the fruit before she even bites it. Really bad CGI at work.
9. In one scene where Anakin is talking to Padme on the red couch, you can see his lips moving with no sound coming out.
10. When Anakin chases Zam, the same shot of him passing a column is played multiple times.
Episode III Revenge Of The Sith


11. As ships fly by the windows throughout the movie, they never cast shadows inside the buildings.
12. The scar underneath Anakin's right eye changes, getting longer and shifting in position.
13. The shoulder straps of Padme's dress get untangled between shots.
14. When Yoda uses the force to throw Darth Sidious across the room. Sidious lands in his chair and falls over. In the very next shot, the chair is standing back up.
15. General Grievous, who is supposed to have 6 fingers on each hand, has many scenes where you can clearly see he has just 5 fingers.
Episode IV A New Hope


16. When Obi-Wan and Darth Vader are in a light saber fight, Vader holds his weapon close to his face, but it doesn't reflect off his helmet.
17. When Luke turns on his light saber, the reflection on C3PO only shows the saber's handle, not the blue blade.
18. In the first shot of the Millennium Falcon, the ship is missing its radar dish.
19. When the stormtroopers bust into the control room, one of them hits his head on the door frame. On a later DVD release, a thump noise is added to the scene.
20. When Darth Vader and Ben are fighting, Darth has his chestplate on backwards.
Episode V The Empire Strikes Back


21. The ladder Luke uses to climb into the cockpit when exiting Dagobah suddenly vanishes.
22. In the movie's opening scene, you can see a boom microphone reflected in Luke's goggles.
23. There are a couple of scenes throughout the movie where crew and equipment are reflected in C3PO's head.
24. During the Battle for Hoth, many rebel soldiers fall down without ever being hit.
25. After he is killed, you can see Captain Needa get up almost by himself in the background.
Episode VI Return of the Jedi


26. The antenna on Boba Fett's helmet switches sides throughout the movie.
27. When Lando says "Go on, you pirate", his outfit is completely reversed with everything changing side.
28. Han's shirt changes from when he is frozen in Episode V and unfrozen in Episode VI.
29. Han's hair is also shorter after he is unfrozen from the carbonite.
30. During the speederbike chase, there are many shots where you can see support arms holding the bikes up.
What are some of your favorite Star Wars glitches? Leave a comment!
Related articles by Zemanta