10 Reasons Nancy Should Have Her Kids Taken Away

If Weeds were real life, Nancy would win the "Worst Mom" award year in and year out. In fact, she sucks so badly at raising kids that I think she should have them taken away. She's beyond redemption and the authorities would certainly
be doing them a huge favor in the long run. Here's my reasoning:
1. She sells pot


Okay, let's get the obvious one out of the way first. Nancy is a drug dealer. And has been for years. We used to feel sorry for her due to the fact that her husband died. But no more.
2. She has a drug lord's baby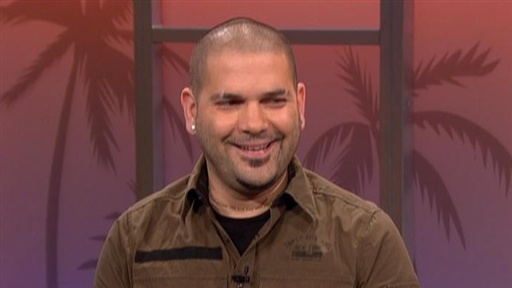 Of all the people to have sex with, Nancy opts for the powerful Esteban. Incidentally, not only is he a crooked politician, but he's a drug lord. Not just some small time dope dealer. Anyway, Esteban almost kills her, but "luckily" he gets her pregnant, causing him to change his mind. She has his baby and they get married. And Shane and Silas get to witness the whole thing.
3. She let her son call her "Nancy"


Have you ever heard a kid call his parent by their first name? It's one of the first signs that the parent has no control. When Silas starts calling her "Nancy," she tells him not to a few times, and eventually just gives up. Her kids have no respect for her.
4. She shares a bed with her brother-in-law
After the baby comes, Nancy uses Andy to help take care of it. How? Well she moves into his room and shares a bed with him, of course. Imagine what's going through Shane and Silas' heads as they think of their deceased father. And what about Andy, who gets used and abused?
5. She let her son sell drugs for her


Even though she fights it at first, like everything else, Nancy gives up. So she let's Silas start selling pot for her. And why not, he's a good dealer! Never mind the consequences he stands to face.
6. She let her son grow pot
As if dealing wasn't enough, Nancy finds out Silas has quite the green thumb. He wants to grow weed and she doesn't stop him. Is she even a parent whatsoever? More like a money source. But in allowing her son to grow pot, she proves she doesn't even slightly resemble a caring parent.
7. She's a whore
How many people has she slept with since "Weeds" began? Drug dealers, convicts, DEA agents… she uses her body to get what she wants. If she can't control herself, how can she control two boys? And let's not forget what Shane did with a naked picture of her. Sick.
8. She let her underage son date a woman her age
Remember when Silas was selling sandwiches and banging the neighbor in the process? Sure, Nancy didn't like it, but what did she do about it? Silas wasn't even 18 yet when he started seeing her. So Nancy moaned and complained, but did nothing as always because she has no power to do so.
9. She missed her son's 18th birthday


How sad was the scene where Nancy was driving and on the phone with a gift shop trying to get them to deliver Silas' gift? This scene tells the whole story of the mother-son relationship. Nancy is a complete let down as a mom. And while I'd like to blame the trauma of losing her husband, she can only hide behind that excuse for so long.
10. Her 14 year old had a threesome in her house
To top it all off, her son who barely hit puberty, has a threesome in their house. And while Nancy does flip when she finds out, it never would have happened if she had been home. Yet she never is. And what consequences does she offer Shane for this disgusting offense? Zero. He just gets tested for STDs.
It's clear Nancy shouldn't have the privilege of being a mom. What other reasons can you come up with?