20 Most Annoying TV Show Characters of All Time
I never understood why some of the best TV shows always had at least one really annoying character. You know, that guy that makes you cringe and turn when he comes on the screen. From Madmen to Seinfeld, no show is immune to the annoying character disease.
1. Screech From Saved by the Bell


A nerd with an undying love for a girl he could never attain. Combined with a voice that sounds like nails on a chalkboard, Screech had all the ingredients for sheer annoyance. And the best part is, Dustin Diamond (the actor's real name) is even more annoying in real life. Even his ex-comrades from the show hate him.
2. Karen From Will And Grace


Speaking of shrill voices, Karen from Will and Grace took the cake. Of course the show was pretty much all around annoying anyway. Thank God the producers of Seinfeld didn't choose her to play Elaine.
3. Carrie Bradshaw From Sex And the City


First of all, she's not hot. Have you ever paused the TV when she's making one of her ugly faces? UGGG. And not only are her looks overrated, but so are her jokes. So why have so many people, girls and guys included, worshiped her over the years?
4. Rita From Dexter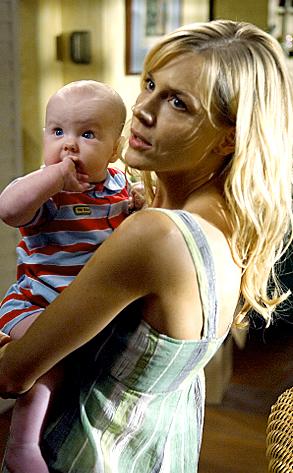 Rita started out as a decent character. She was an average girl going through tough times and desperately trying to take care of her kids. Unfortunately, a few seasons and plastic surgeries later, the girl next door became a complete nag. Not to mention she looked way better without fake parts.
(SPOILER ALERT)Thank God they killed her off. It was one of the happiest days of my life.
5. Betty Draper From Madmen


Another bitchy wife on a really good show. Go figure. Unlike Rita, Betty was never likable. In fact, she was always such a buzz-kill that even though Don cheats on her repeatedly, we still don't feel bad for her. She deserves it. And now that they're divorced, she's even more annoying. Even her new live-in seems like he's starting to have second thoughts about his "dream girl."
6. Harriet From Small Wonder


Ah the annoying neighbor. Everyone has one, right? How about this red headed brat from Small Wonder? Not only was everything, including her red hair, painful—but her acting skills were horrendous. Good thing the whole show sucked so bad I never sat through an entire episode.
7. Stuart From Spin City


I know you're wondering why we chose him over Paul, right? Well, Stuart fulfills a very special stereotype. The sleazy, perverted guy who never gets the girl. He's always making an off-color joke in response to everything. And none of them are funny. And somehow he never gets sued for sexual harassment.
8. Horshack From Welcome Back Kotter

Horshack's famous laugh was enough on its own to earn him a spot on this list. Other notable annoying qualities included the "OH-OH-OHHHH!" he'd yell when he wanted Mr. Kotter to call on him during class, as well as his extremely typical shrill geek voice. Loud and obnoxious. A terrible combination.
9. Newman From Seinfeld


Ah the annoying villain. Unfortunately, these characters are often a necessity. Newman was always causing trouble, yet he added a needed dynamic to Seinfeld. So even though everyone hated him, he allowed Jerry to get into some interesting situations. Annoying, yet genius.
10. Kenny Bania From Seinfeld


Kenny worshipped Jerry. Which sounds nice, except he'd never go away. The scenes with Kenny were always painful to watch. Am I the only one that wished Jerry would have punched him in the mouth?
11. Kitty From That 70's Show

Another shrill, cat-dying voice coupled with a laugh that can cause nightmares. Need I say more?
12. Angelina From Jersey Shore


I know what you're thinking. How did it take until number 12 for a reality show star to make the list? I'm not sure, but Angelina is definitely deserving. Even the idiots on this show hate her. Why the hell did they let her come back? Like The Situation said, "Lose 5 or 10 pounds, then come talk to me."
13. Charlie From Lost


Why this guy was such a beloved character is beyond me. Personally I thought he was a little girl who tried way too hard to be cool. Every episode I crossed my fingers hoping he'd O.D.
14. Chloe From Smallville


In the perfect world, Clark would have ended up with the ever-so-hot Lana. I blame this busy-body for sticking her huge nose in the middle and screwing it all up. Especially annoying is the face she would make when her feelings were hurt. It reminded me of my ex-girlfriend.
15. Howard From Andy Griffith Show


I'm going old school on this one. Howard was the educated city boy who moved out to Mayberry to become the middle-aged oddball who had trouble with girls. Combined with the cheesiness of the "old days," Howard really couldn't be more annoying with his porn-stache. Good thing Andy was around to show him what a real man is like.
16. Steve Urkel From Family Matters

Who doesn't remember the classic, "Did I do that?" and the pants pulled up high? Perhaps the most famous nerd of all time, Steve Urkel is responsible for millions of kids getting made fun of across the globe. I can't count how many kids got called "Urkel" as a put down when I was in school.
17. Fran From The Nanny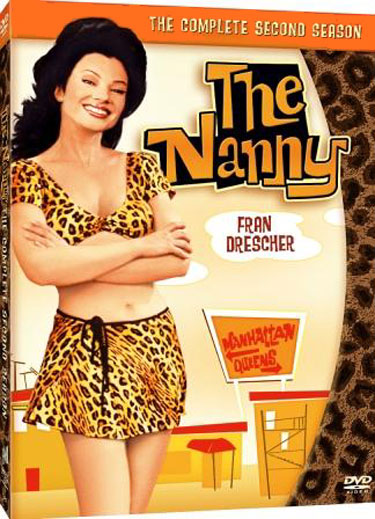 In The Nanny, Fran transforms a family's life forever. Mainly by never shutting up. And of course, for some reason everyone thought she was funny. It's a trend. She just made me want to blow my brains out.
18. Eddie Haskell From Leave it to Beaver


Eddie Haskell had most of the parents fooled with his over-the-top manners. However, behind their backs he was the supreme troublemaker. He picked on the little Beaver and never seemed to get caught. Good thing the Cleaver's had him all figured out.
19. Arthur From King of Queens

Can you imagine living with your father in law? Well Arthur made it especially fun. He's neurotic and insisted on screwing up everything he can for Doug. And on top of that, he tried to set the house rules in a house that wasn't his.
20. Gilligan From Gilligan's Island


What a pansy. A grown man letting another dictate his life. I often wondered if Gilligan let the Skipper… you know.
There's our 20 characters we can't stand. Did I leave anyone out?